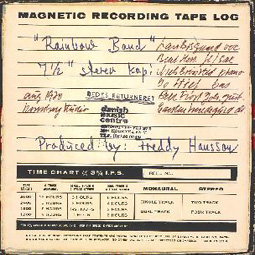 The information here is provided by Claus Rasmussen. As it is published through an Internet site, it is made public and you may use and download it as you want. However, you should please proceed accordingly if you publish any part of the text. Photos should not be used under any circumstances. I can usually provide additional information from my collection, so you will benefit more by contacting me, rather than use information without showing the consideration of letting me know.

Copied directly to another Internet site or in a magazine
Not recommended. Please link the site instead. I appreciate that you let me know by mail if the site has been linked. The information should not be published directly as is without previous written agreement.

Information used on another Internet site
Please use a standard citation, i.e. "The information was provided by Claus Rasmussen [alrunen.melipona.org]". I appreciate that you let me know by mail if the information has been used.

Information used for part of a publication
Please acknowledge where the information was obtained by citation as indicated above, or mention me in the acknowledgments. I will appreciate courtesy reprints of any publication based on information from this site.